It's Been a Long Path to the Bottle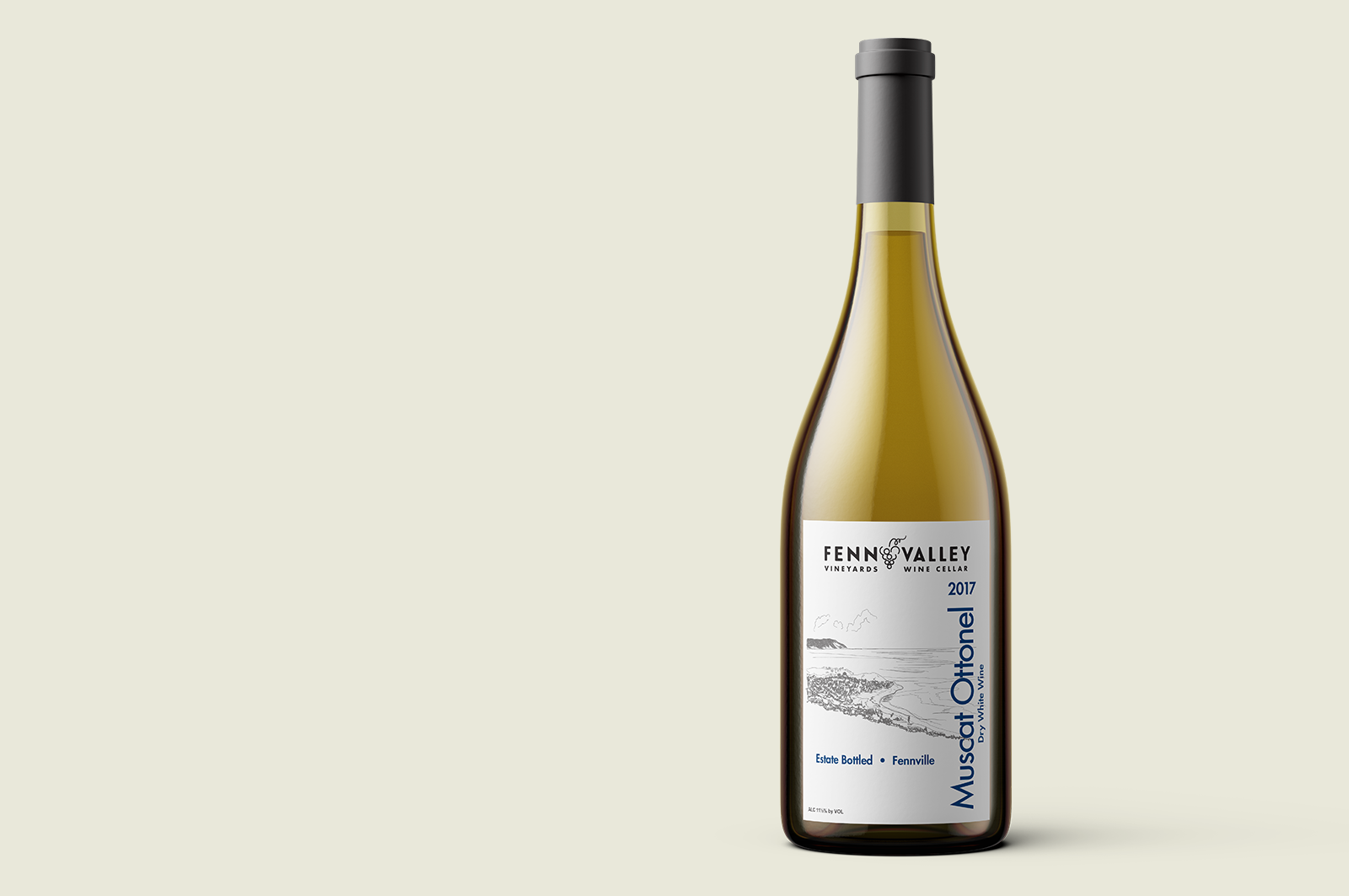 Muscat Ottonel is one of the new wines featured at our Wine and Food Pairing event last April and has since been released to the general public this summer.  While it is a new wine to our customers, Muscat Ottonel has a long history at Fenn Valley and has been grown in our vineyards for more than 30 years.  Fenn Valley fans never knew about it because we did not see a good thing until we tripped over it.
The story begins in the mid-70's when we were planting our first vineyards and producing our first wines.  A newly planted vineyard takes three years to begin to bear its first grapes, so our first wines were made from grapes that were purchased from vineyards throughout the United States.  We had decided that Riesling would be a prominent grape in our wine repertoire, and in order to keep our wines consistent, we needed to source Riesling grapes from a climate similar to that of West Michigan.  As there were no Riesling grapes available in the Northeastern US, we bought grapes from Sagemoor Vineyards in Washington State.
Over the next year a bond was formed between Fenn Valley and Sagemoor Vineyards, who were themselves experimenting to see what would grow well in their region (check out their website for details).  One day we received a package of 25 vines labeled "Muscat Ottonel" with a note that they were trying this variety in Washington and we might be able to grow it in West Michigan.  While we had tasted some excellent Muscat Ottonel wines from the Rhine Valley of Germany and the Alsace region of France, there appeared to be very little interest in a Muscat style wine here in America at that time, so the young vines were received with little enthusiasm.
It happened that we were planting our first Riesling vineyard at that time and rather than throw the vines out, we included this bundle of Muscat Ottonel in the new Riesling planting.  The young vines were cared for along with the surrounding Riesling, and since the leaves of most grape varieties look almost identical, the Muscat Ottonel vines were largely forgotten.
Over the years, after the plants began to bear fruit, the Muscat Ottonel grapes were harvested along with the Riesling and were included in our Riesling wine.  The 200 pounds of fruit from the 25 vines of Muscat Ottonel would have no impact on the wine made from the 5000 pounds of Riesling from that vineyard.  Thus the Muscat Ottonel was forgotten for the next 20 years.
In our climate, with our difficult winters, vineyards planted to European grape varieties, such as Riesling and Muscat Ottonel, begin to die out after 22-25 years, and during the late 90's the Riesling plants in that original vineyard began to succumb to the climate.  We finally pulled out the remaining Riesling in 2001, only to discover that the Muscat Ottonel had thrived through the prior decades and were still alive and very healthy.  Again, not much notice was taken and the existing short row of Muscat Ottonel was maintained and picked along with the newer plantings of Riesling.
Then, in the mid-2000's we began to experiment with a new muscat variety called "Valvin Muscat", from which we produced our new "Muscato" wine.  It was then that we remembered our little Muscat Ottonel planting, and began including the small amount of grapes in the early "Muscato".  As the interest in muscat wines grew, we began to make a small amount of experimental wine from the Muscat Ottonel grapes.  Much to our delight, we found the wine to be very elegant and more refined than the Valvin Muscat.  Then, the terrible winter of 2013-2014, which decimated many of our vineyards, further brought Muscat Ottonel to our attention, as the Muscat Ottonel vines came through that winter almost unscathed.  Following that revelation, we were sold on Muscat Ottonel, and the first commercial planting went in the ground that spring.  The first wine was made last fall and you can taste the results of the first vintage in our Muscat Ottonel 2016.
It was a long way and many years to the bottle, but the wait seems to be worth it.  The muscat character in our Muscat Ottonel 2016 is delicate and refined, definitely more elegant than the more assertive Valvin Muscat in our Muscato.  So, in spite of the neglect and indifference during the past 30 years, and in spite of our best efforts to ignore a good thing, Muscat Ottonel has finally made it to the bottle as a very respectable wine.  We had a good thing all along and simply failed to see what a treasure we had.